Clinton van der Bergh (Project Manager) –  "good team, very responsive and get the job done to a high standard with all relevant documentation that is required. "
Ben Kevey (Senior Site Manager) –  "Good quality of work"
Jared Hulten (Project Manager) – "I've found Allen really good and responsive and has gone out of his way to get issues sorted ASAP for us."

Alan and the team at Passive Solutions worked this project and completed within very tight timeline, and within budget. Very professional with great communication and prompt delivery of all necessary paperwork. Well done to these guys
Work Safe Always
Jhonathon (Jhono) Appleby
Contracts Manager.

I have owned and operated a Project Management/Renovation company Maintain To Profit (West Auckland) Ltd as a franchisee successfully for over 5 ½ years.
Our business model is to use sub-contractors for everything that we do; from handymen to licensed builders, plumbers and electricians. We currently regularly engage with over 70 sub-contractors in this fashion.
Recently a client engaged us for Restricted Building Works (Consented) to re-purpose an Auckland CBD warehouse into a Church. As part of these works, the capacity of the building was increased and needed significate Fire Protection upgrades for both passive and active fire protections.
We engaged the services of Passive Solutions Limited to help us out with the Passive Fire Protection requirements as we needed solutions for new and existing penetrations.
From the very first site visit that Alan Everitt attended through to transfer of all PS3's, As-Built Drawings and Site Photos at the end of the project, everything was extremely smooth. Alan and team have customer service at the forefront of their business. There was never any issue that could not be solved and in a safe and timely manner. The team worked great in the project timeline, and when new work was discovered, they made it a priority to resolve their side so as not to interfere with the pressing schedule.
I would have no hesitation in using Passive Solutions in the future and do highly recommend them to other professionals that I know in the industry.
Pete Hill – General Manager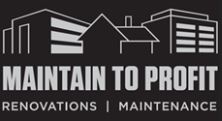 Pushya Property Management
Our special thanks to you and your team for a wonderful job you did on the Richardson road project. The Customer was delighted with the work and especially appreciated your suggested alternatives. The extra time and effort you and your team put in the job were certainly worthwhile. It's a joy for me to work with such dedicated and talented professionals.
Will look forward to working with your team in the future projects, especially in the passive fire related field.
Sanjay Pulpa – Manger

The Building Intelligence Group (TBIG)
Passive Solutions Ltd were engaged to undertake Passive Fire Stopping works to our project.
Passive Solutions Ltd installed and supervised the works to a high standard and following completion they issued us with full documentation which included producer statement (PS3) register and as build drawing.
Passive Solutions Ltd have showen responsibility in carring out exceptional work as a specialist trade that requires significant training supervison and experience.  I would reccommend Passive Solutions Ltd to be a highly competent service provider for any Passive Fire Solution requirement.
Ravi Morris Appavu – Senior Project Manager